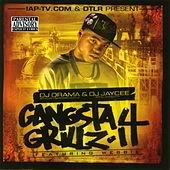 until i did this mixtape in June of '05, i hadn't done a mixtape since "Trunk Muzik Vol. 1", which was a mixtape back in late '03 while i was a member of the World Famous Superfriends that i did in the KITCHEN of my Marietta crib, and sold during the "Chicken & Beer" tour that featured Ludacris, Chingy, David Banner, and Knoc' Turnal. (whatever happened to that dude?)
rewind a sec.
the kitchen you say?
yes niggas, even though i had a complete room designated for all my records and equipment, one day in the drunken & probably blunted spirit of "cookin' somethin up", i decided to set my turntables up on the kitchen stove that i never used, a sight that was truly HILARIOUS!!! my dude Matt The Mayor and Tommy Fixx can personally attest to seeing this setup...
anyway, back to the Gangsta Grillz story...
after being one of the original 7 members when it started in the spring of '97, i had decided to leave the Superfriends in Oct. '04, due to the fact that in all those years, i could count the number of Superfriend parties i was asked to play at on one hand and still have fingers left over.
don't get me wrong, i was putting my share of work in around the city at a LOT of different clubs that were poppin' off as well as hosting my radio show on V103 in addition to all the DJ battles that i was winning. it's just that once the Superfriends started becoming really marketing savvy and they began doing these parties that were becoming larger in profile in the city, even though i was part of the crew, it was like i wasn't a part of the crew because i was never once asked to play at any of them (even though everyone knew/knows that i can rock alongside ANYBODY) and once i started asking questions and not getting answers that made any sense to me, i left. simple and plain...
Drama, Cannon, and Sense had left the crew about a year and change before i did due to similar reasons and maybe a couple other things (like Sense actually getting into an all out brawl with DJ Mars at a club) and they had started their own crew called The Aphilliates. you've read the stories since then so i'll spare you all that...
Dram (as we call him) was really starting to get a buzz with his Gangsta Grillz series, and part of what made the cd's cool to listen to (at least for me), was the fact that he was involved in a back and forth mixtape beef with Superfriend Bobby Black, and them niggas used to trade the funniest jabs back and forth. so one day while i was preparing to go on the Anger Management Tour 2005, Dram hits me like "yo, you should get on this Gangsta Grillz jawn so niggaz'll know that we have the ILLEST squad in the city." i felt like i had a point to prove to certain people for hating on me so i was like "hell yeah, let's get it crackin!"
even though Webbie isn't my personal cup of tea per se, i had fun making this cd. Dram picked out the songs for me, i added my little "one two, one two" thing, he did the rest.
and there you have it...
"Gangsta Grillz 14", hosted by Webbie and Drama, mixed by Jaycee
side note: i used CDJ's on this cd instead of regular turntables, don't really like spinning on them too much though so i haven't really used mine too much since.
coming soon whenever i find the actual CD and not just this cover: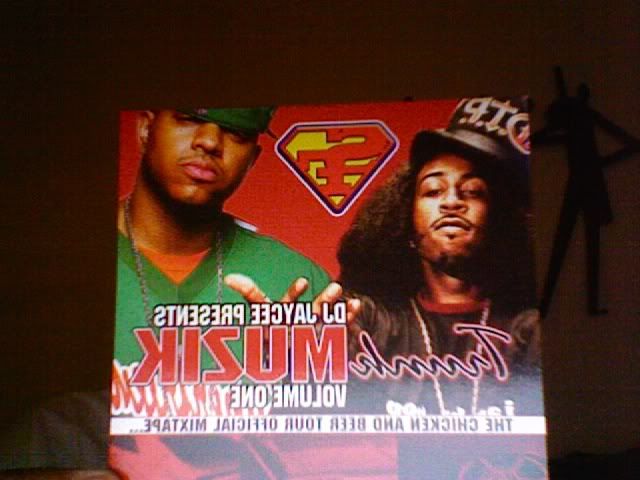 then the turntables in the kitchen story will make more sense, lol...